This is called "tenir salon" in french. In just 6 days, the eiverTeam participated in 3 events which each celebrate new mobility in France.
On this occasion, we decided to offer an Android Smartphone to one of you, in order to reward your interest for eiver, whether you met us on our stands or our Facebook page.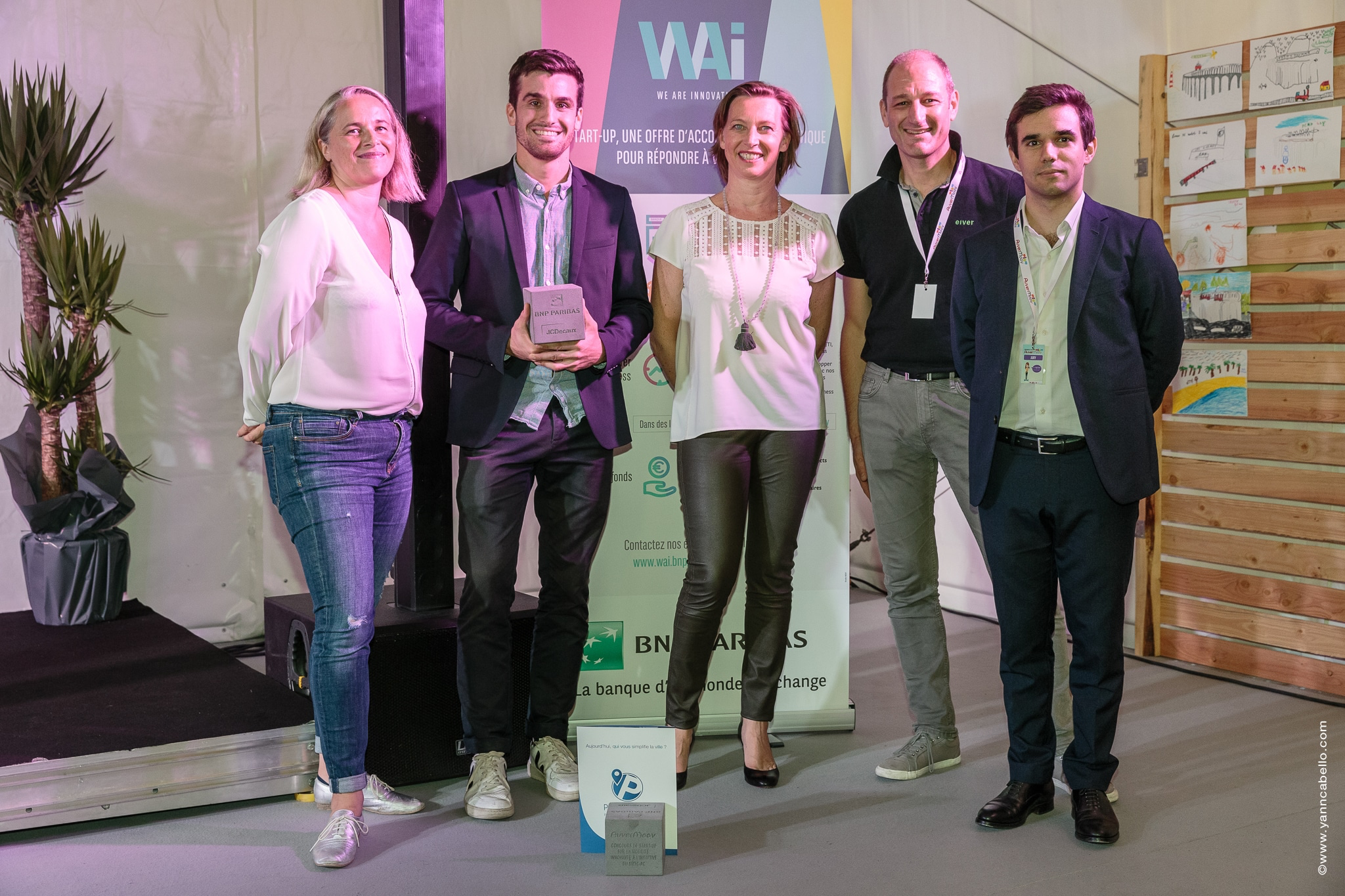 Auvermoov: The Auvergne-Rhone Alpes region distinguishes innovative startups in mobility.
On October 11 and 12, the residents of Clermont Auvergne Métropole discovered 12 innovative startups in new mobility. The event organized by the SMTC, BNP Paribas WAI and JC Decaux gathered more than 2500 visitors in the center of Clermont Ferrand. A final competition was organized on site with a public vote. 3 laureates were awarded, Andyamo, ParkingMap, and eiver. Thanks to BNP Paribas WAI for participating in our selection. We are very proud to have participated and to have been able to present eiver to Clermontois.es. We hope to be able to offer them a challenge to reward the best drivers in the region very soon.
Equip Auto: the unmissable meeting point for car pros
And hop we followed in the wake with the Equip Auto show, at the Porte de Versailles in Paris, which allowed us to meet our partners and clients advertisers. 5 days of exhibition from 15 to 19/10, intense with one presentation per day "on stage" (on the stage). An opportunity also to display ourselves alongside our partners: AWAKEN, Convoicar, Roadbook.care, and to present our complementarities. Thank you to the CNPA and the Alliance des Mobilités, for welcoming us to the Startup area.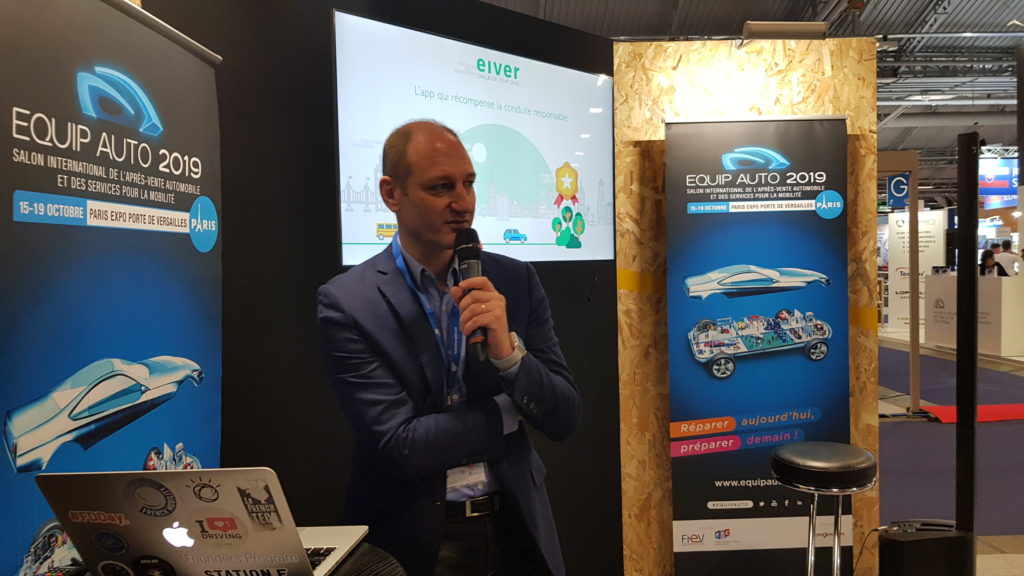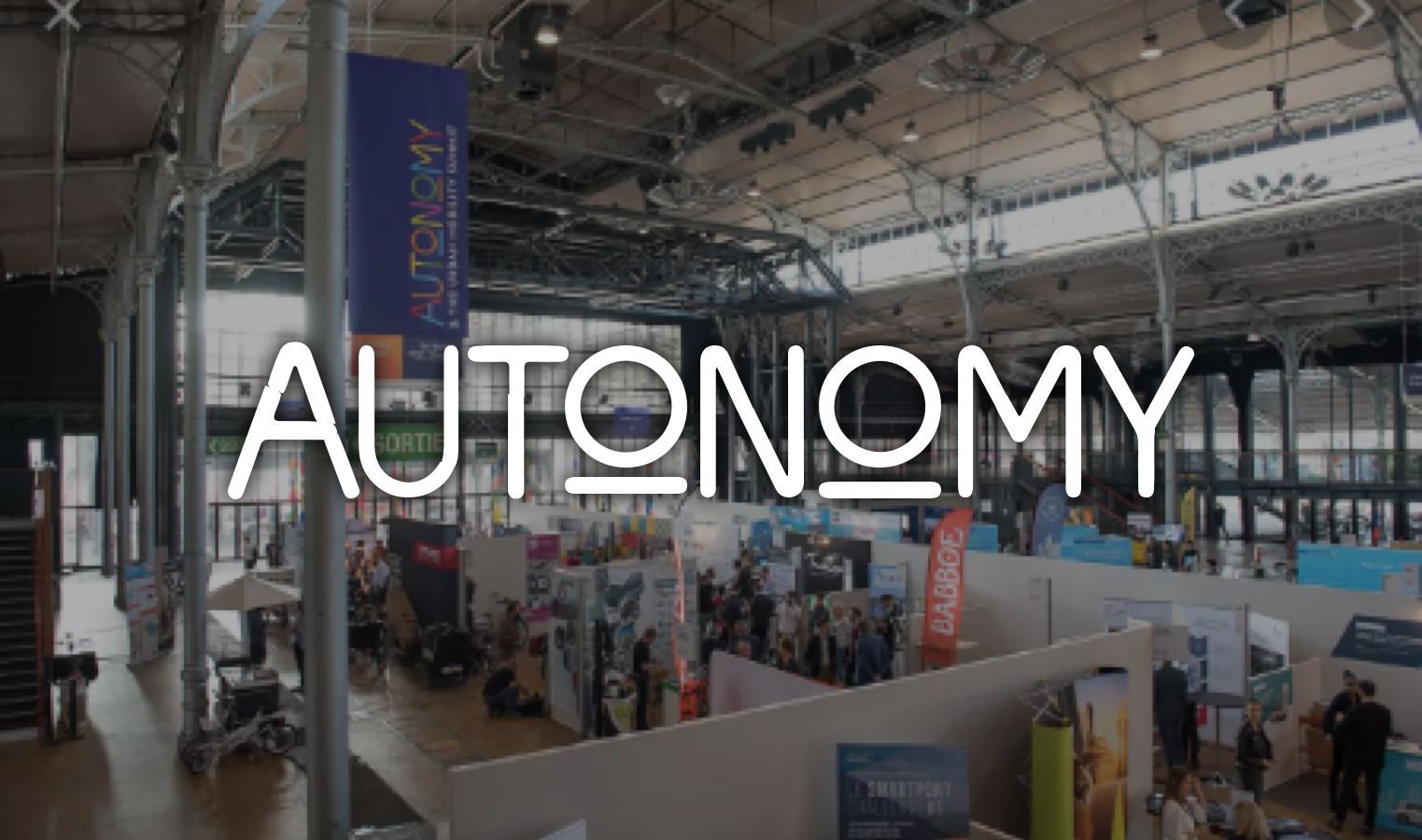 Autonomy 2019
And to finish in style, we also had an exhibitor ticket for Autonomy Paris, the international fair for sustainable mobility, in the company of selected startups and supported by the Moove Lab, the accelerator of new mobility. Many are fruitful meetings with new partners and customers.
A deserved reward
On the occasion of these 3 events, we organized a contest on our Facebook page with a Huawei P20 Android Smartphone in play. You had to answer a question about eiver. The question was: "How many tonnes of CO2 have motorists already saved thanks to eiver"? The answer, contained in the presentation provided on our stands and also during our interventions on Auvermoov and Equip Auto was:83 tonnes. At this stage, this is an estimate based on the data already collected by the application from 20,000 users, 200,000 journeys and more than 3,800,000 km.
Congratulations to Annabelle DIJOUX BARRET, who gave the right answer on FaceBook and who won the Huawei P20 Smartphone.
And see you for our next events: