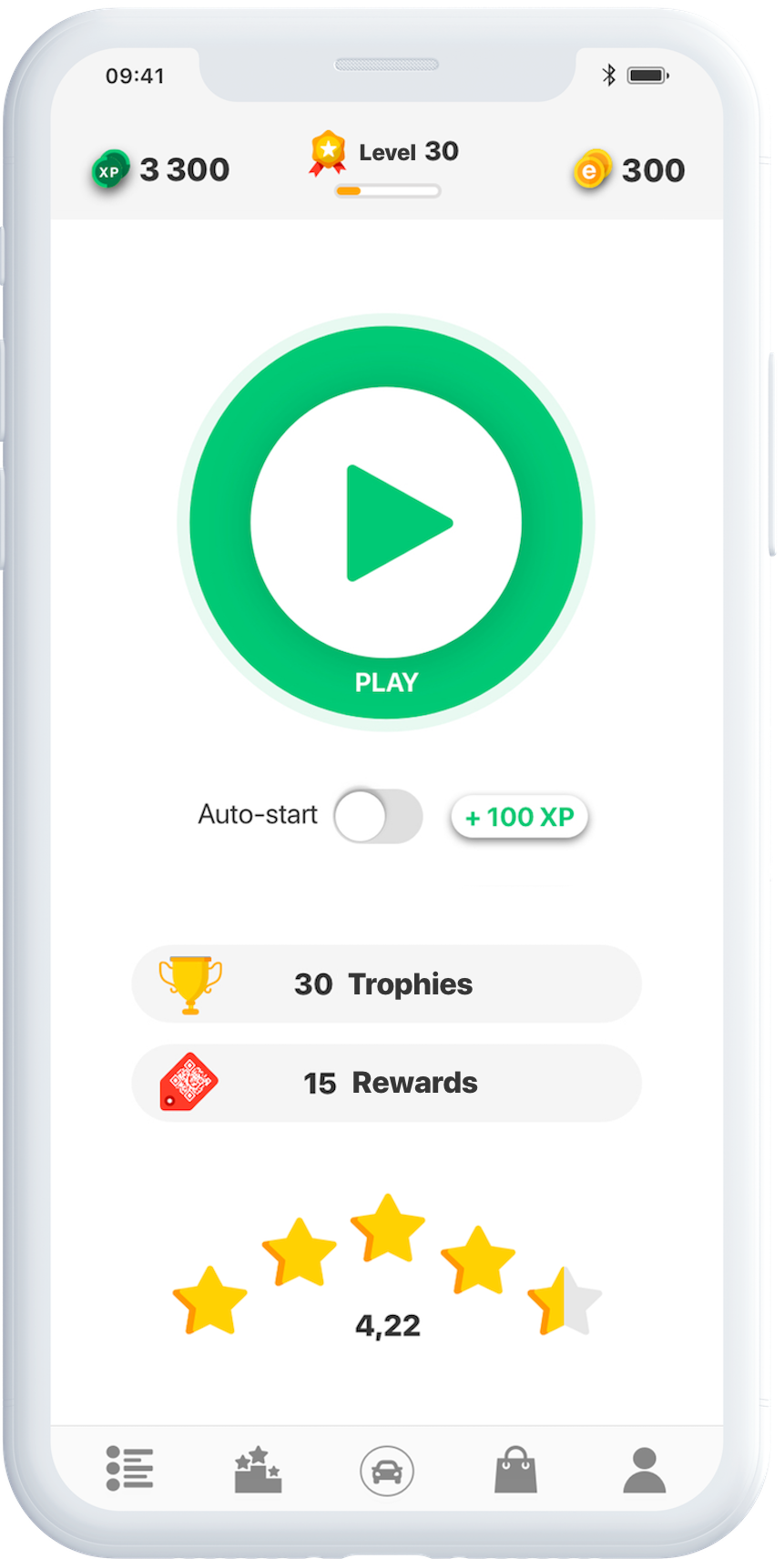 Pass levels,
and get your Trophies
Take part to Challenges
and win awesome gifts
Pass the levels, get trophies
Take part to the challenges and win gifts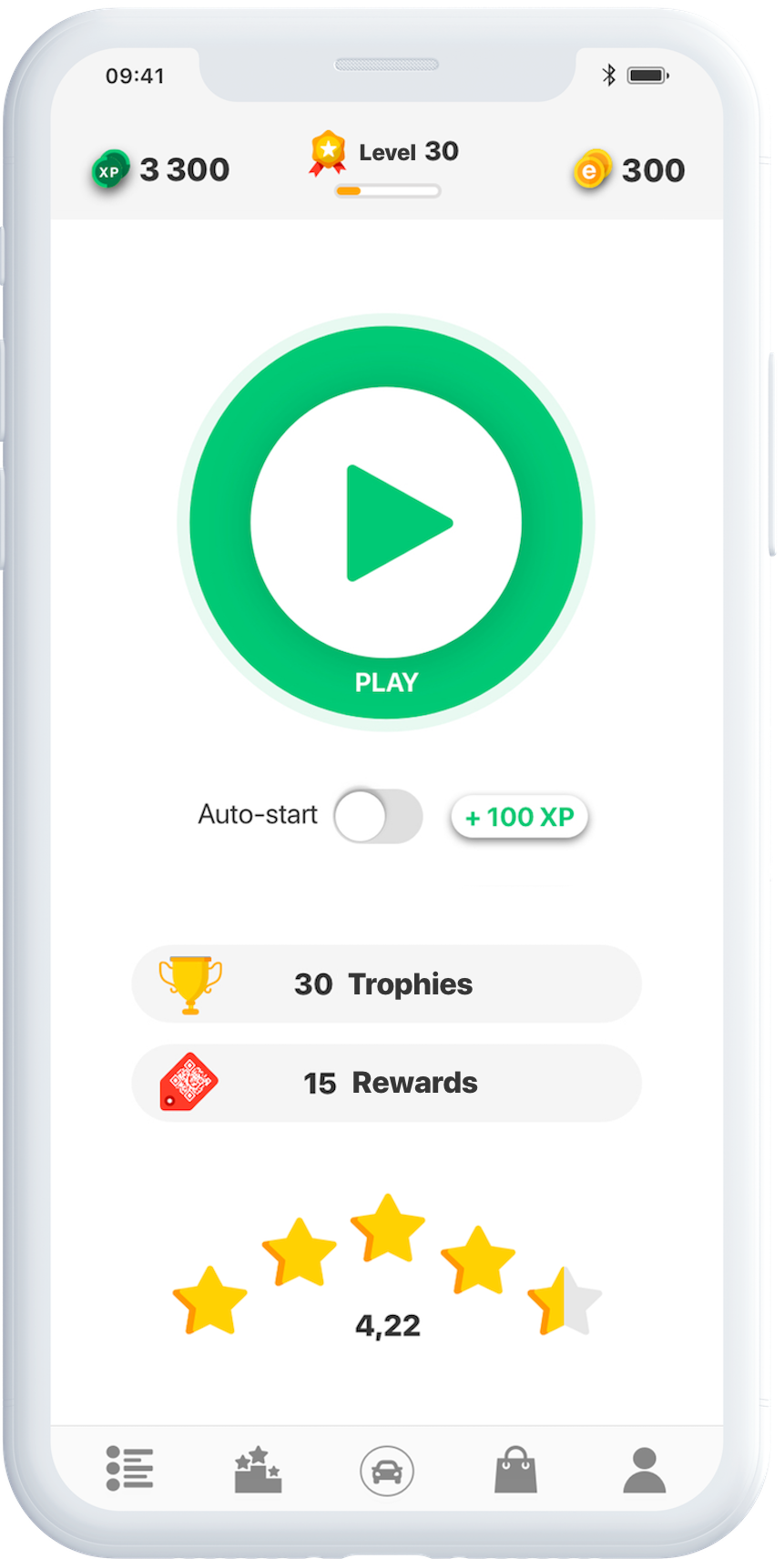 YOU WILL GET USED TO REWARDS
Receive "XP" for each of your trips and pass the levels. The smoother you drive, the more you win.

Take part in the challenges, compare your performance and become a champion of responsible driving
How much do I earn with eiver?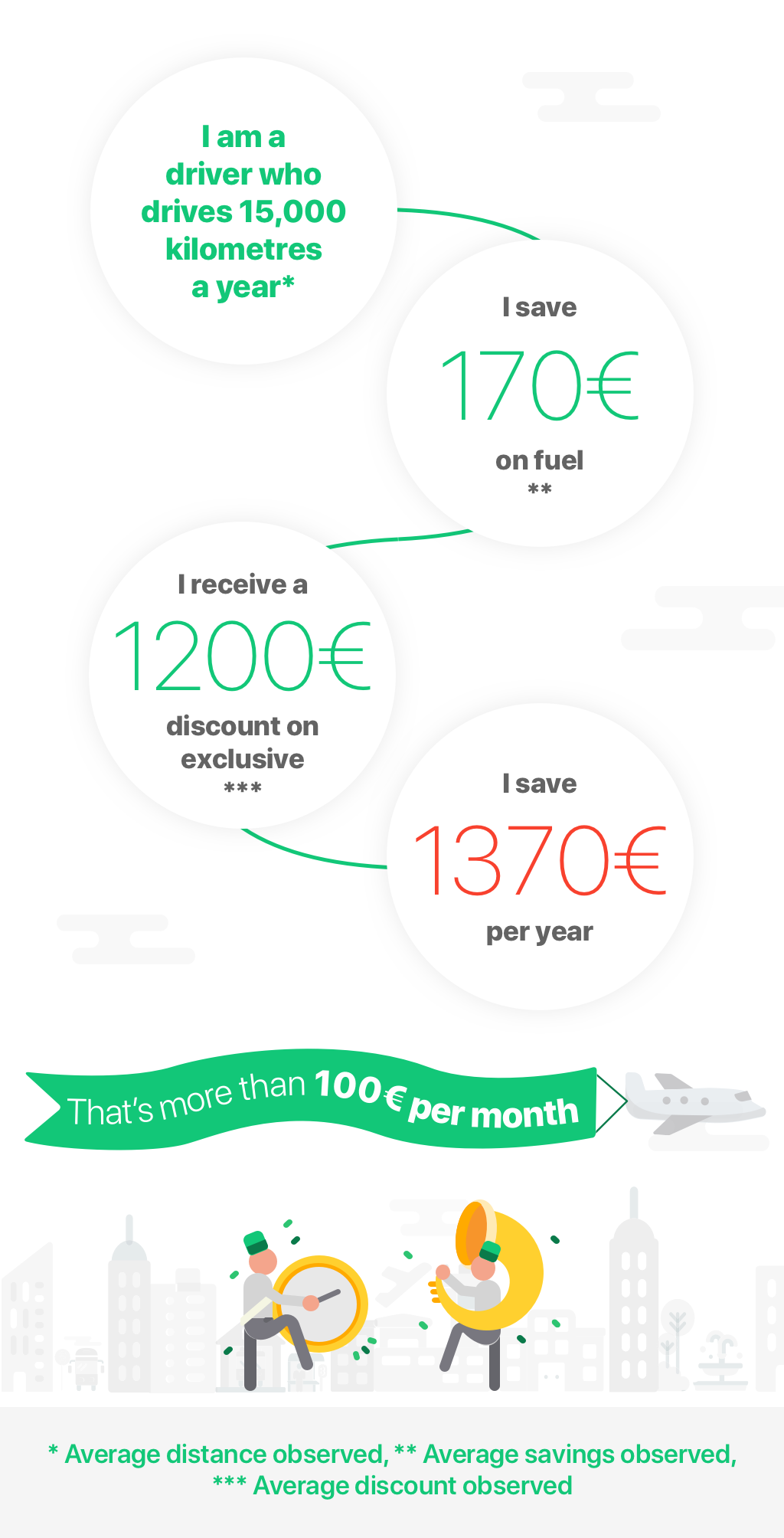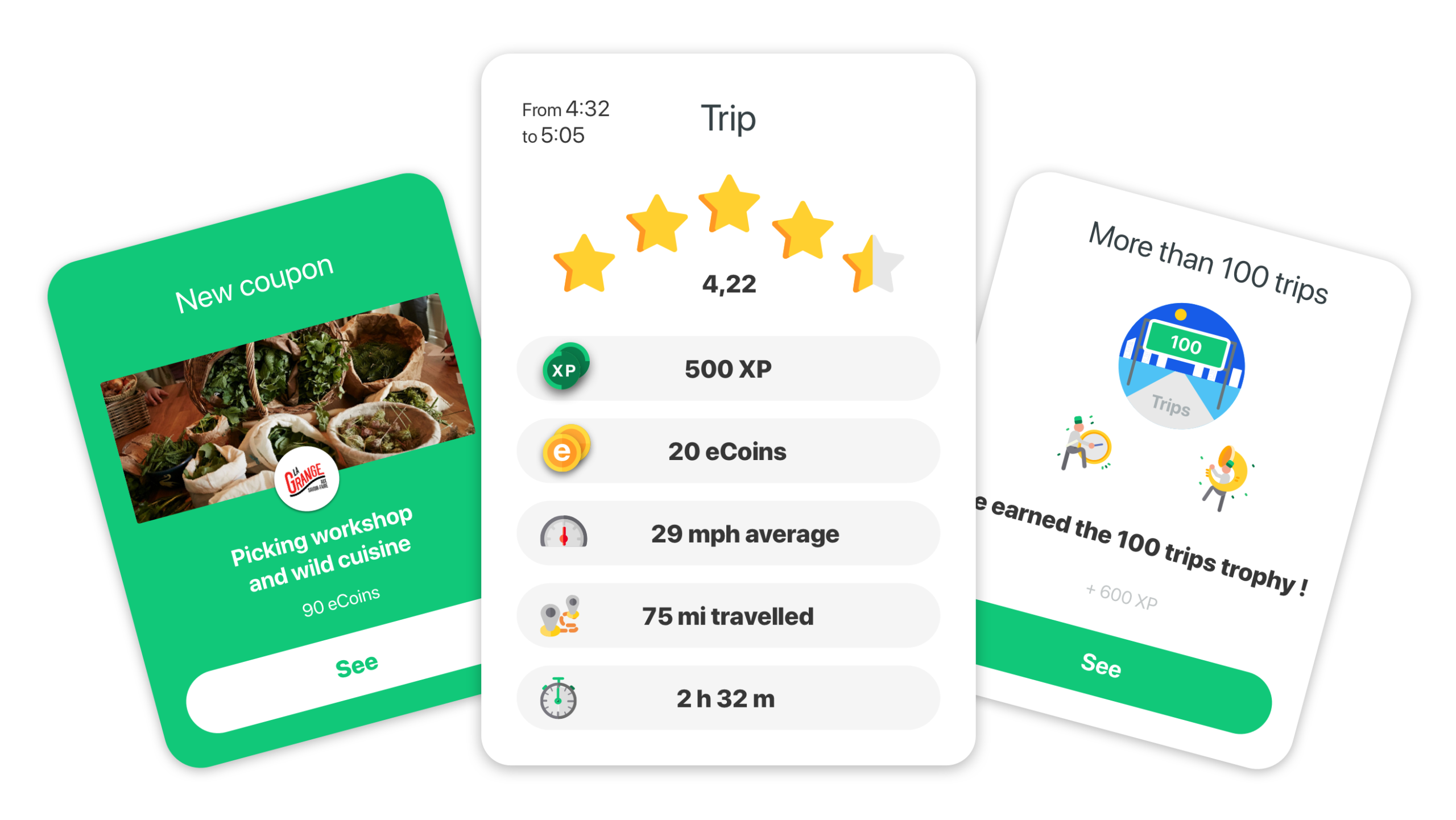 Find all your driving experience in one place: rides, levels, trophies, challenges, news of the rewards area…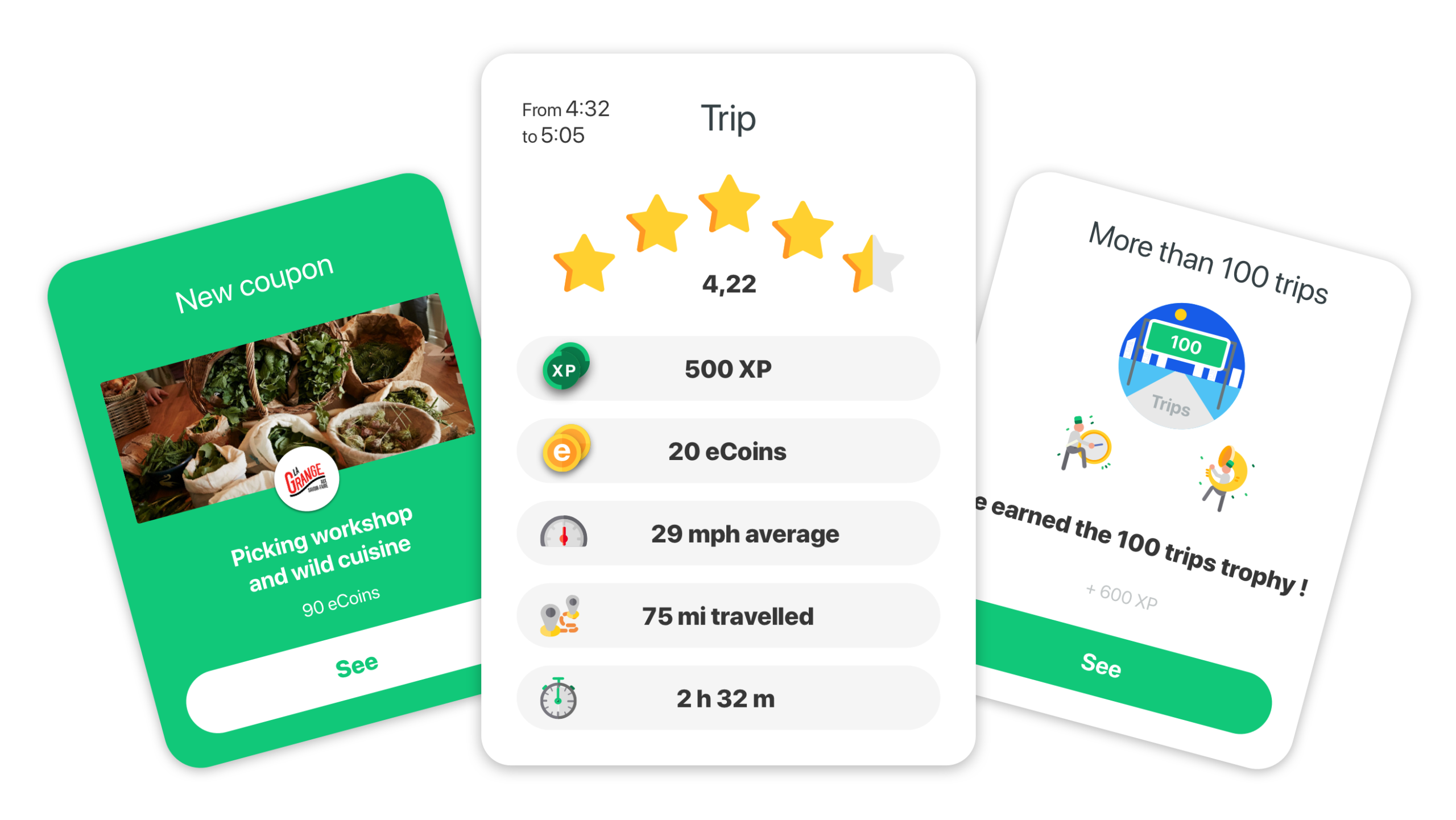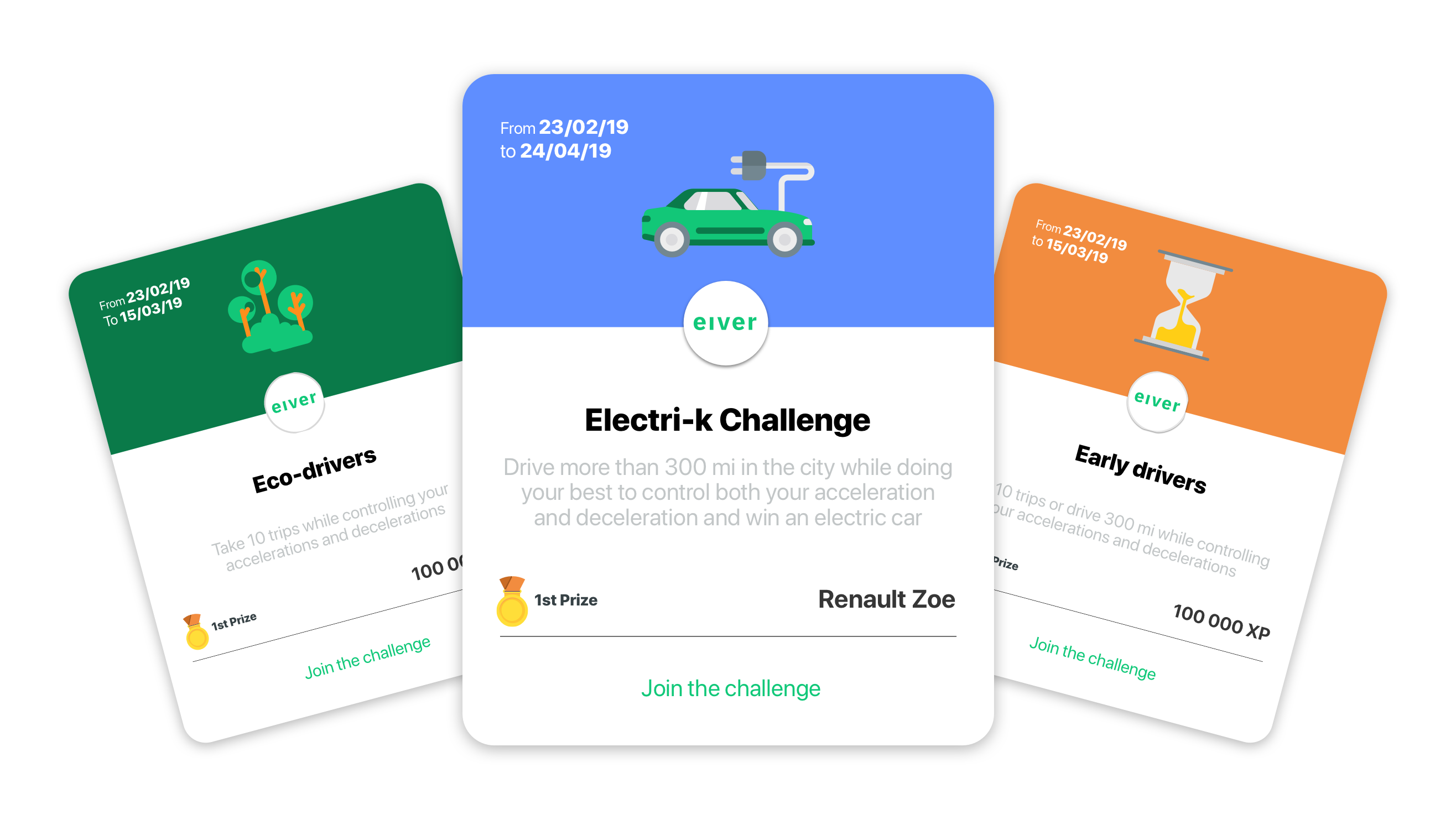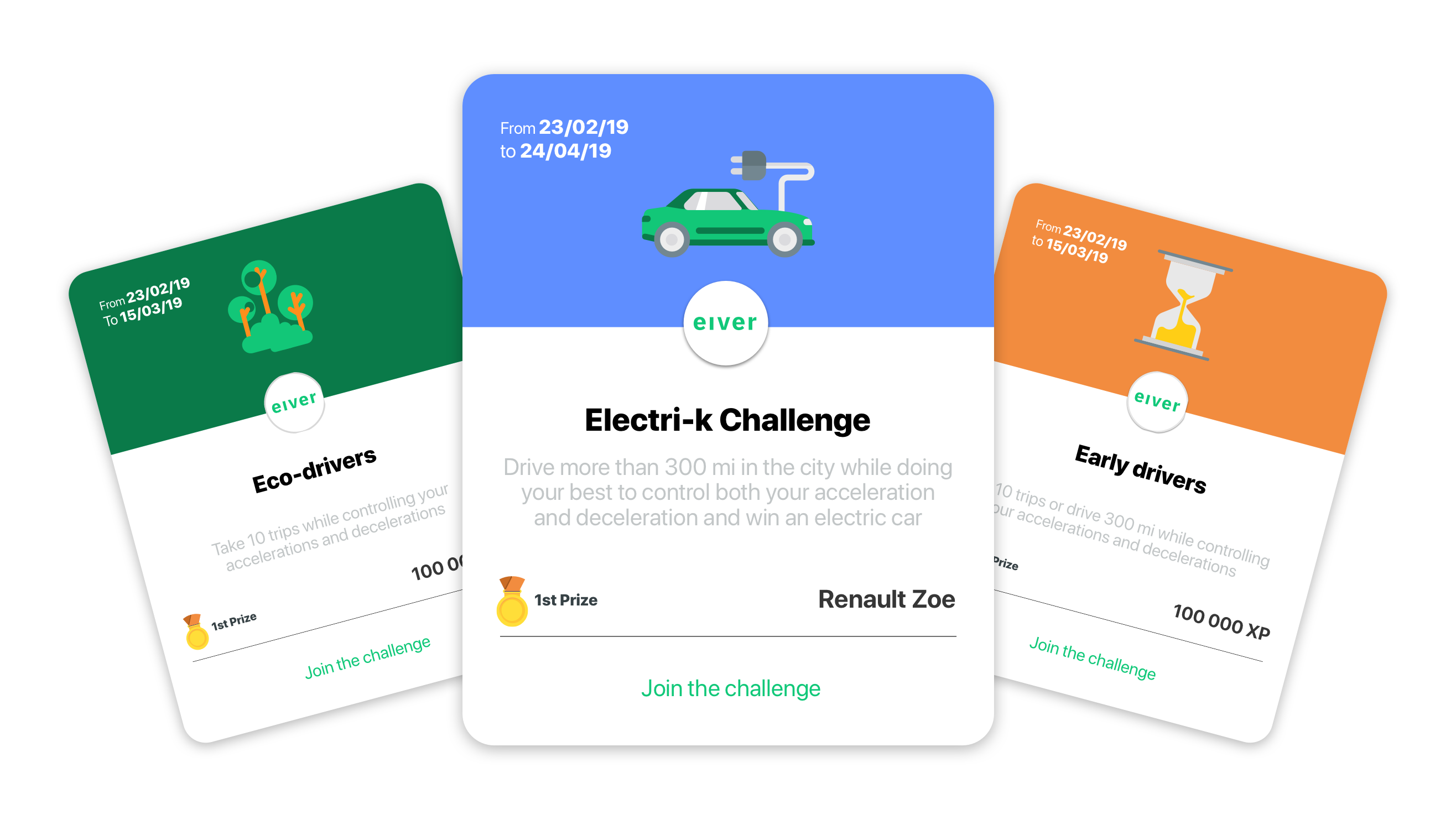 Enter the competition, compare your performance, win XP and outstanding gifts and become a champion of responsible driving.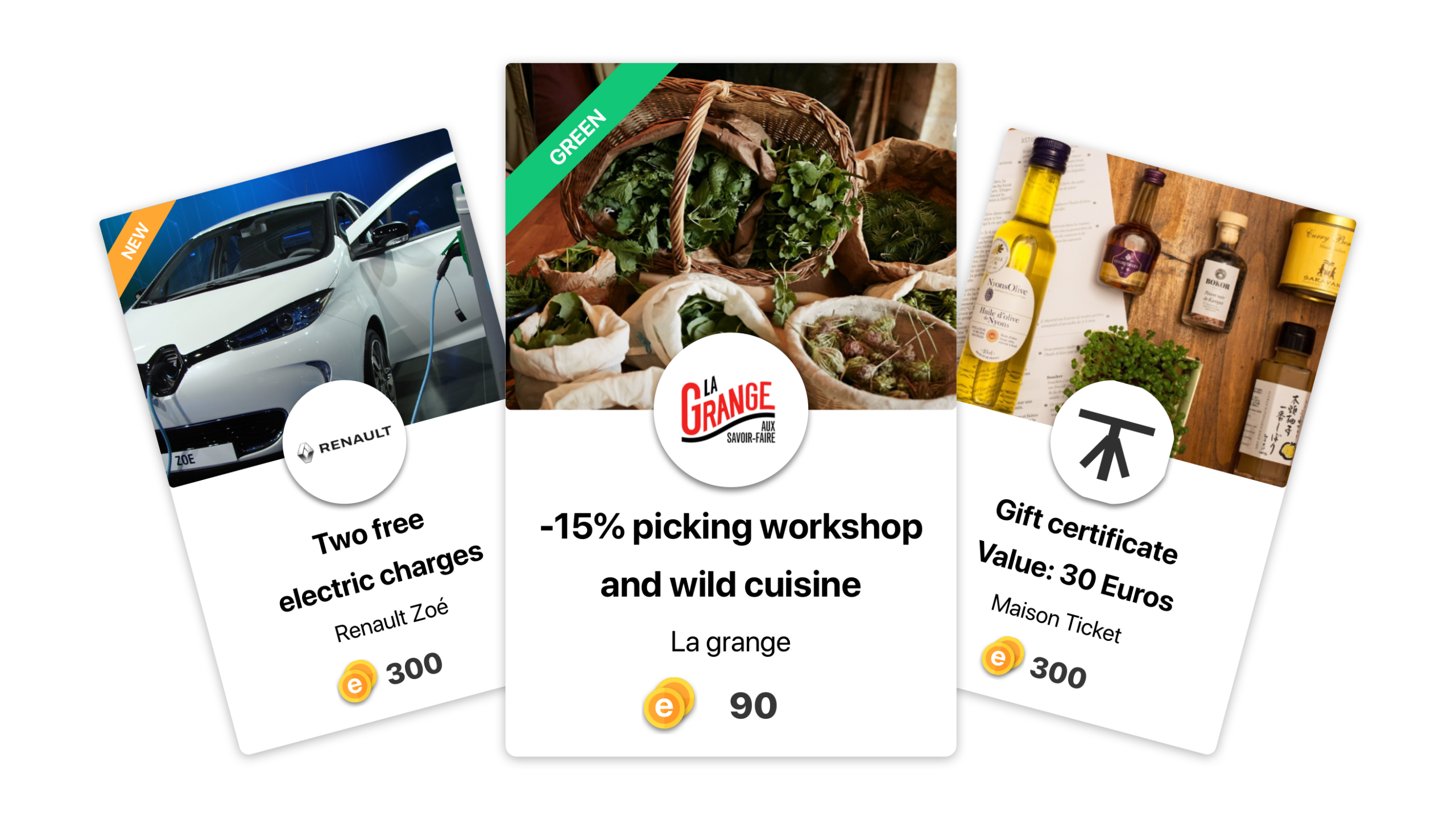 Accumulate the eCoins and exchange them in the rewards area. Take advantage of exclusive discounts on auto, wellness and leisure offers.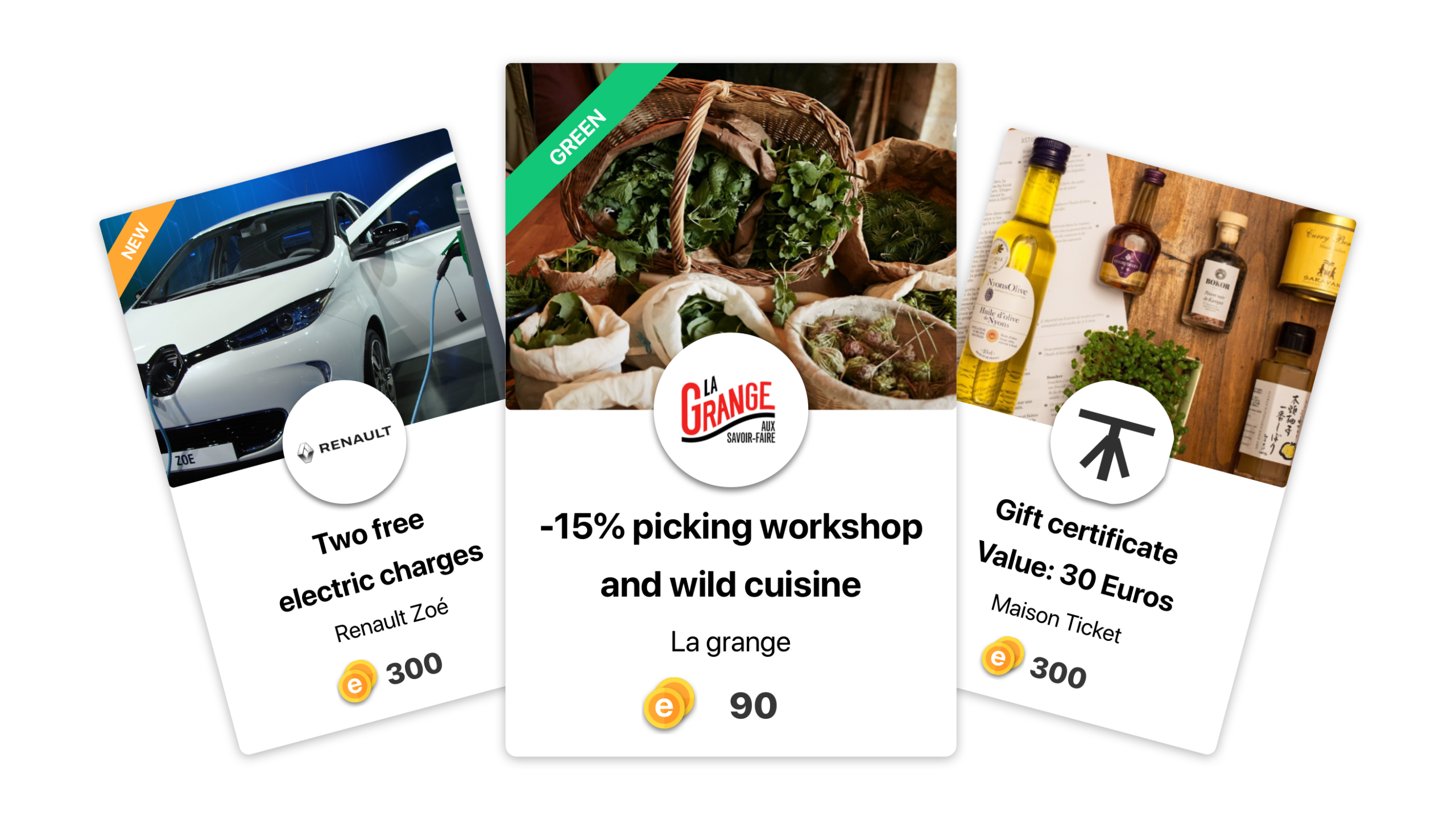 Tricks to accumulate a MAX of XP
The secrets of economic driving are smoothness and anticipation.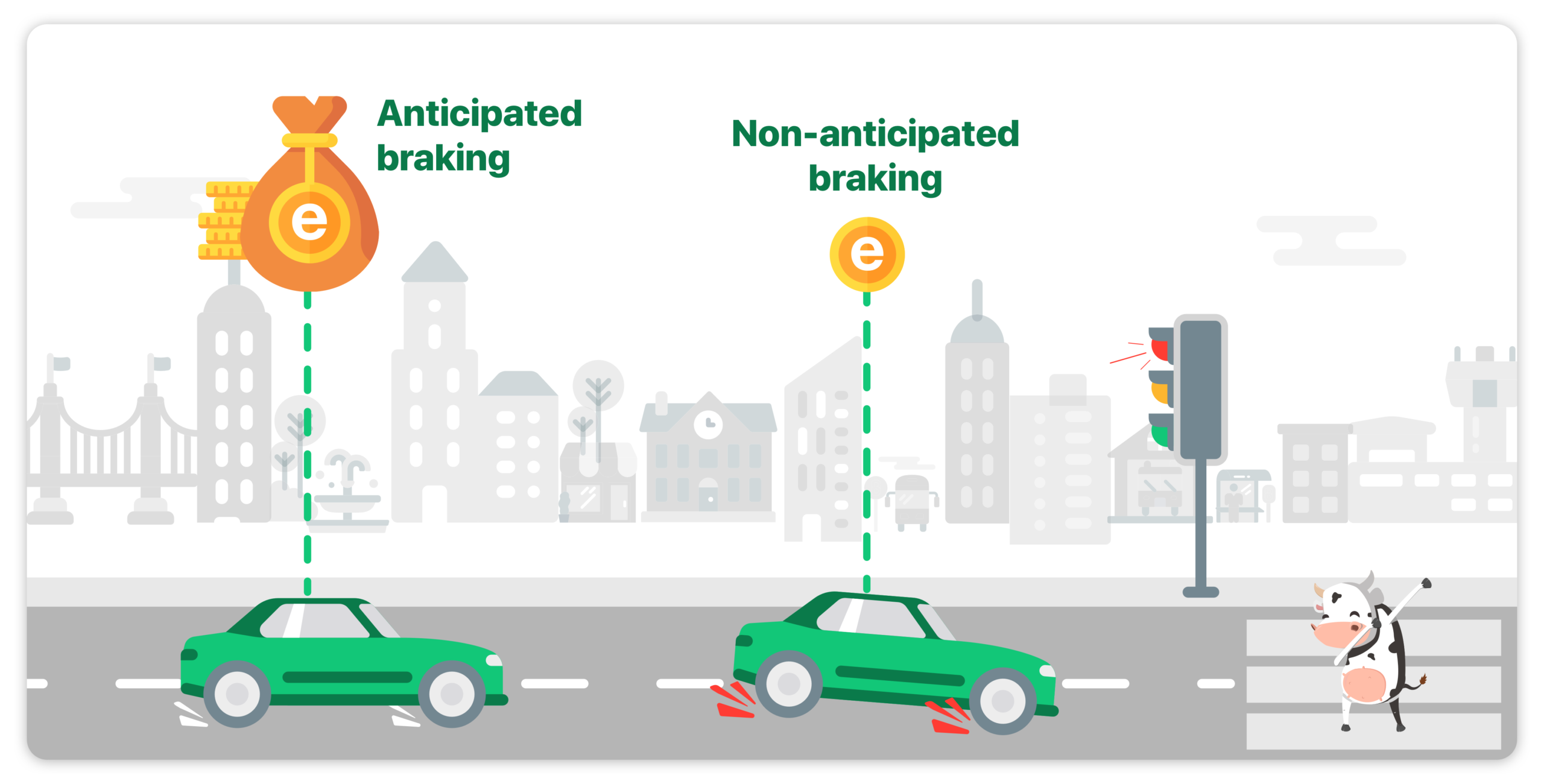 Braking: the more smooth and controlled your braking, the more XP and eCoins you will gain. Here's to you rewards and trophies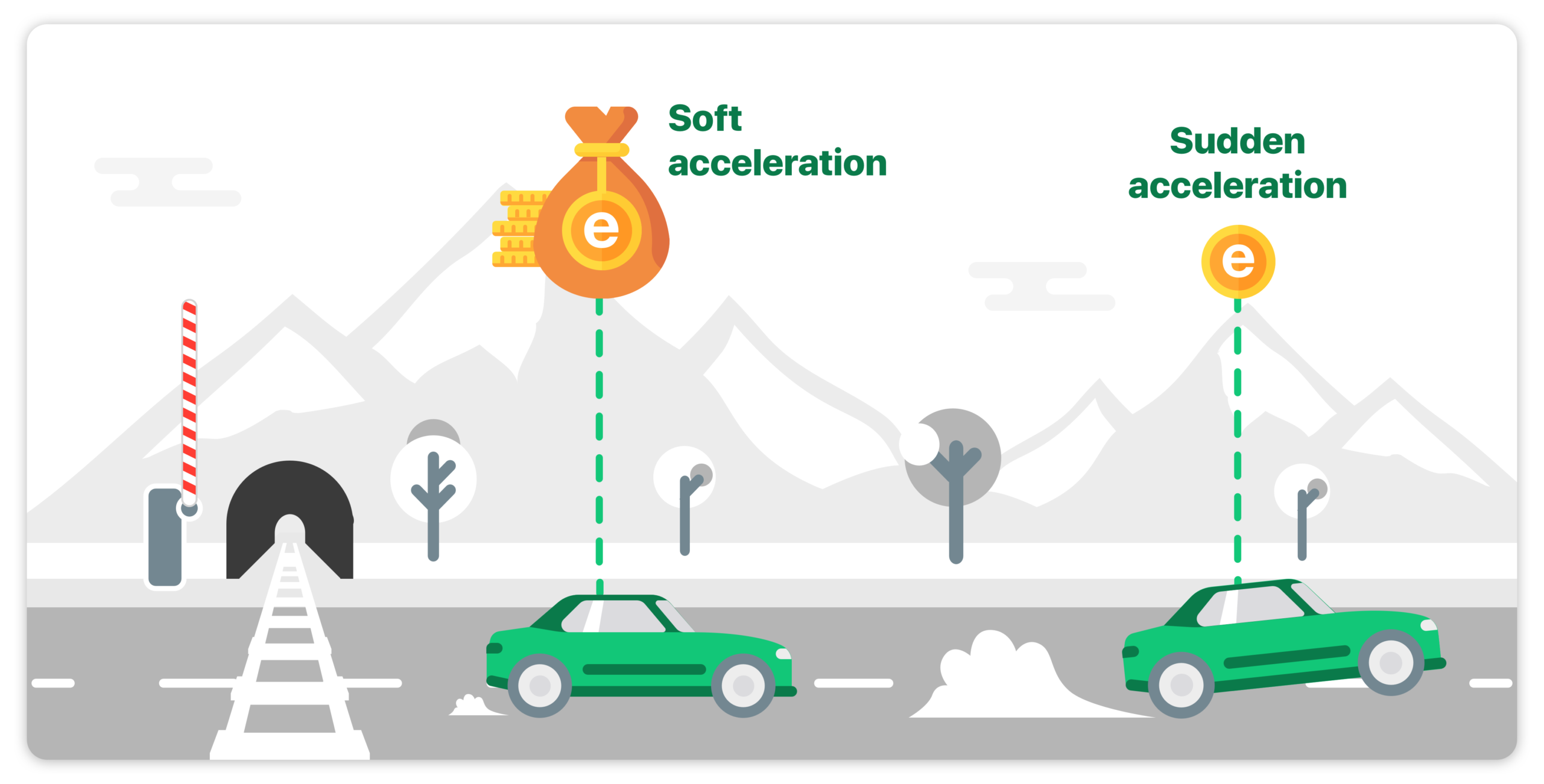 Do not rush, choose a slow and cautious acceleration, you will reap even more XP and reduce your risk of accidents.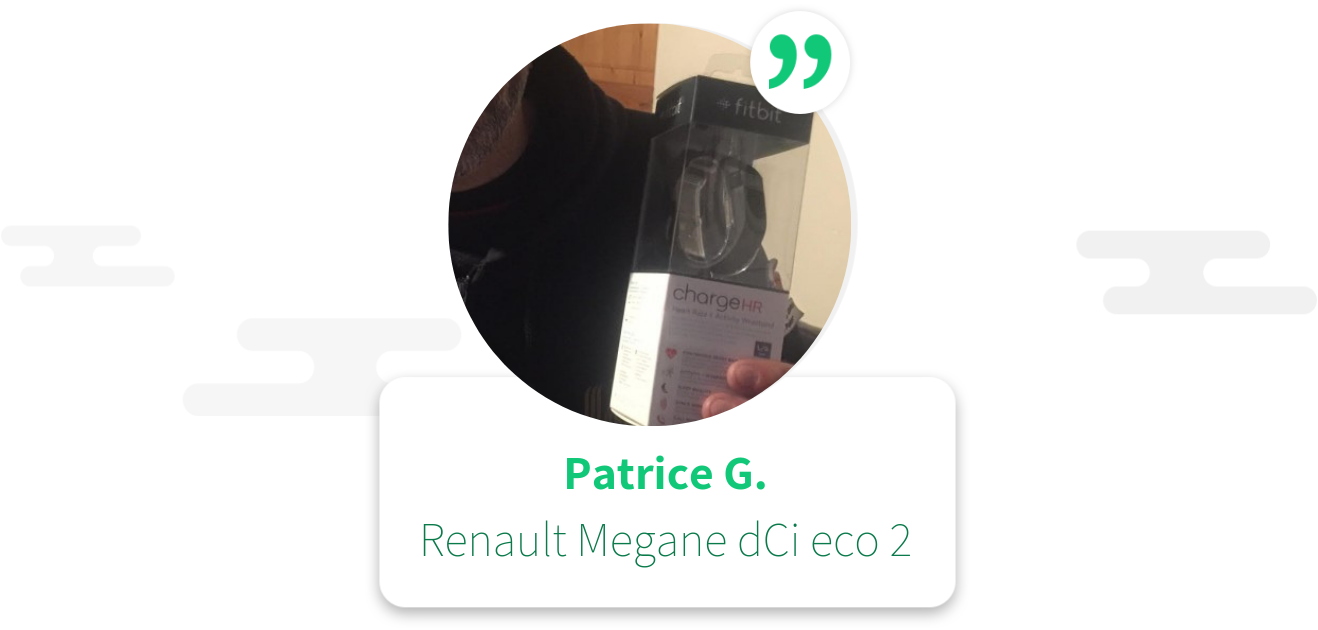 Good drivers rewarded with eiver!
Driver for a number of years now, I had never been rewarded for my driving efforts; But that was before I knew eiver. Now, with eiver we reward good drivers and that's a pleasure. I can't wait the next competition and another thousand thanks to eiver for his involvement in road safety.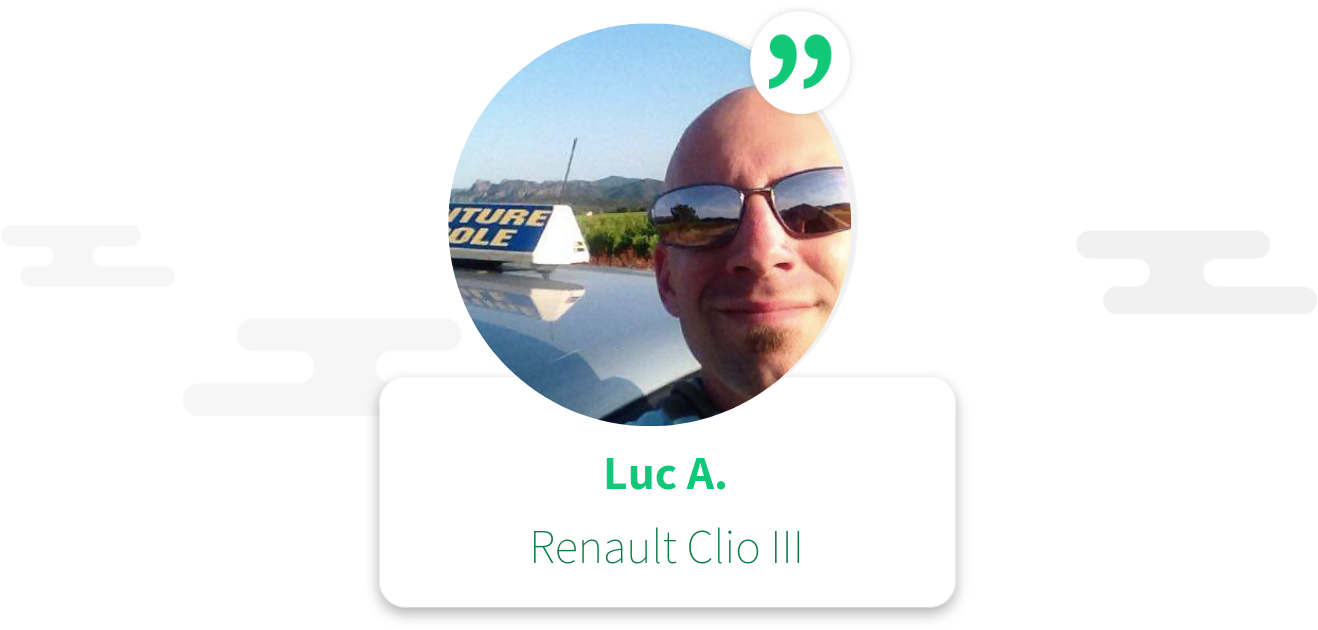 I like being rewarded for driving well.
A responsible driving, that's an heritage. Driving with eiver is to be rewarded for his good behavior […]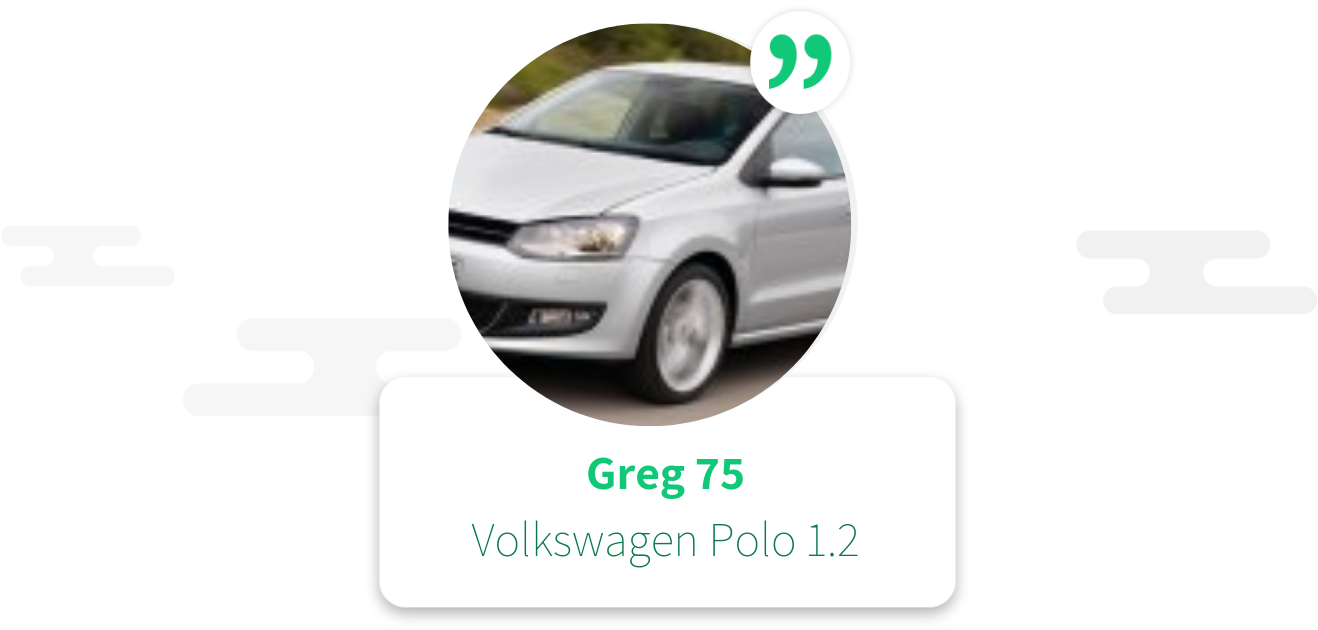 Top app!
Super app with good feedback after each trip and especially the awareness of the potential economy of a responsible driving!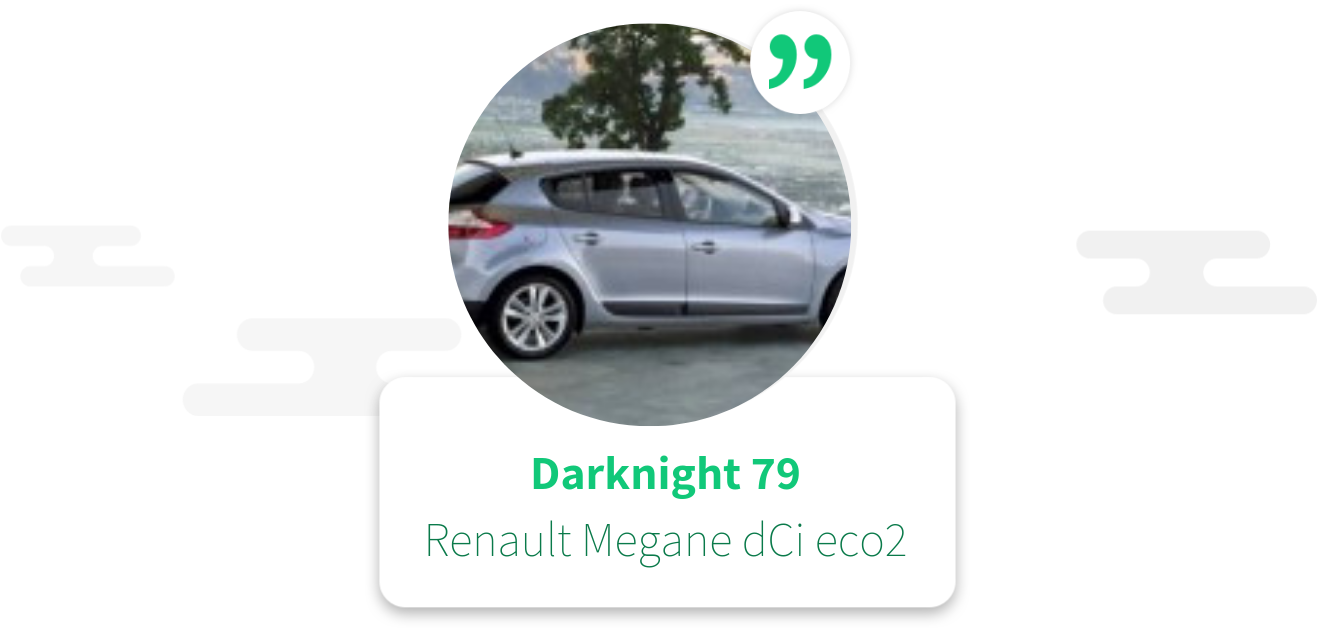 Empower the drivers!
Good app that empowers drivers with a lot of partners to spend his point. it's great.