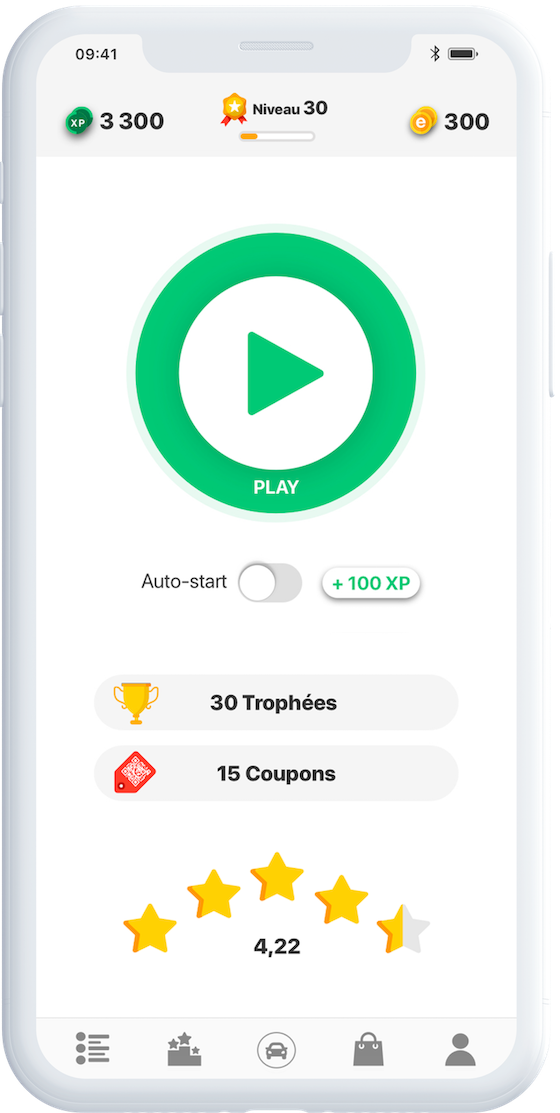 THE RESPONSIBLE DRIVING GAME
Receive XP for each of your trips and pass the levels. The smoother your driving, the more you earn. The smoother you drive, the more you win.

Take part in the challenges, compare your performance and become a champion of responsible driving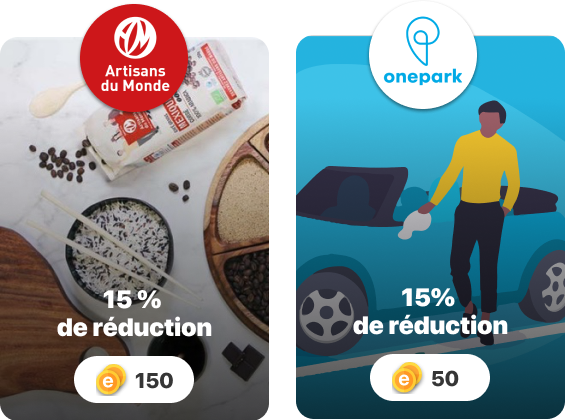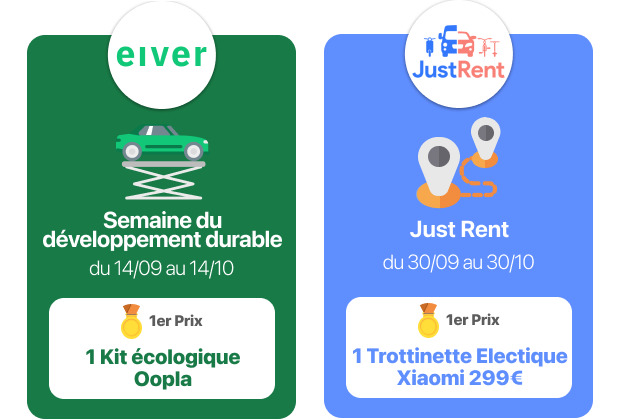 How much do I save with eiver?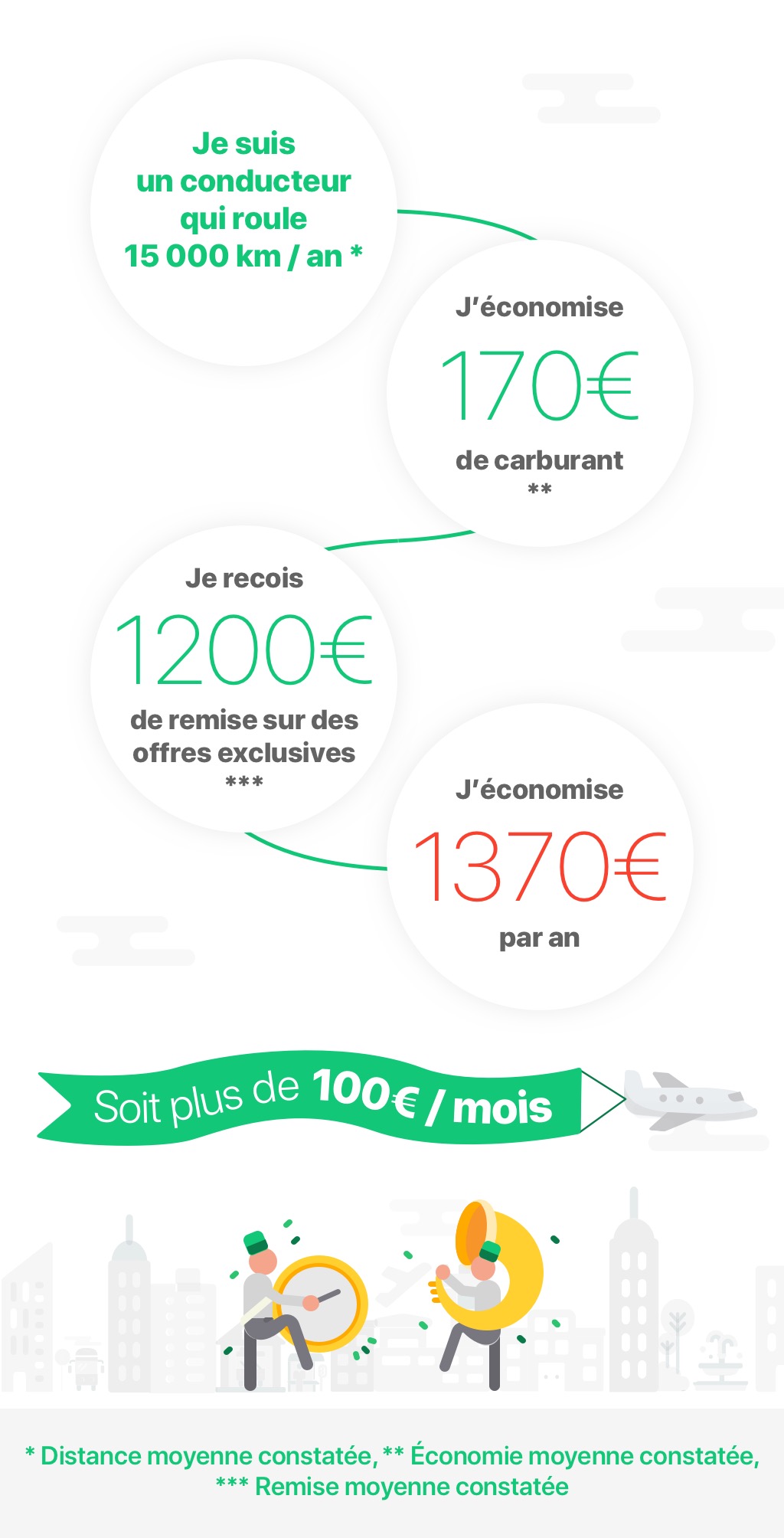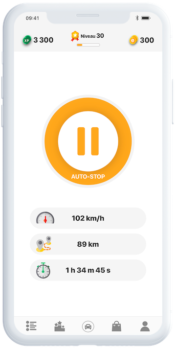 Track your performance during ride: duration, distance, speed.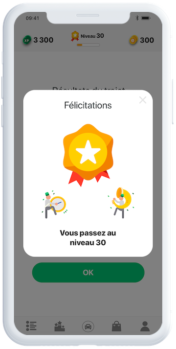 Receive celebrations at each level crossing.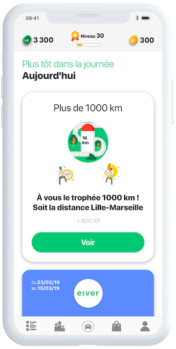 Find all your driving experience in your journal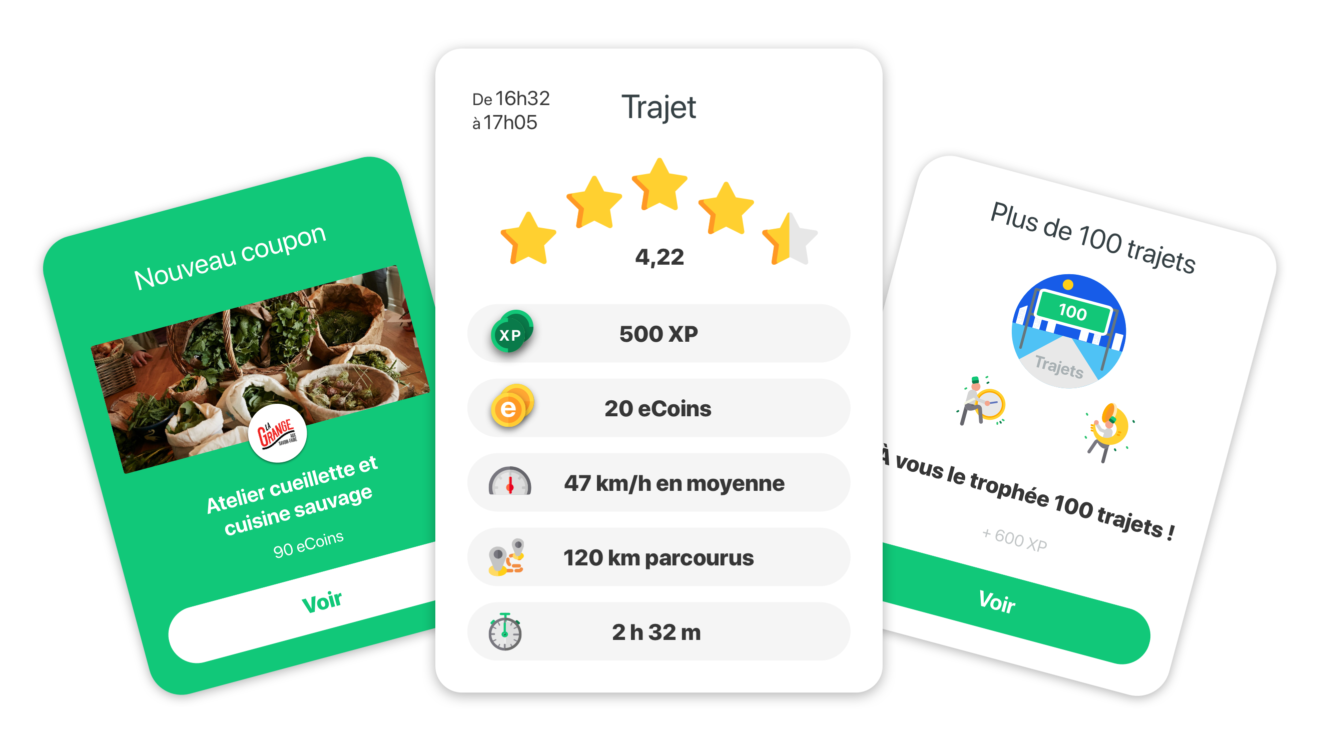 Find all your driving experience in one place: routes, levels, trophies, challenges, new features in the rewards area …
Tricks to accumulate a MAX of XP
The secrets of economic driving are smoothness and anticipation.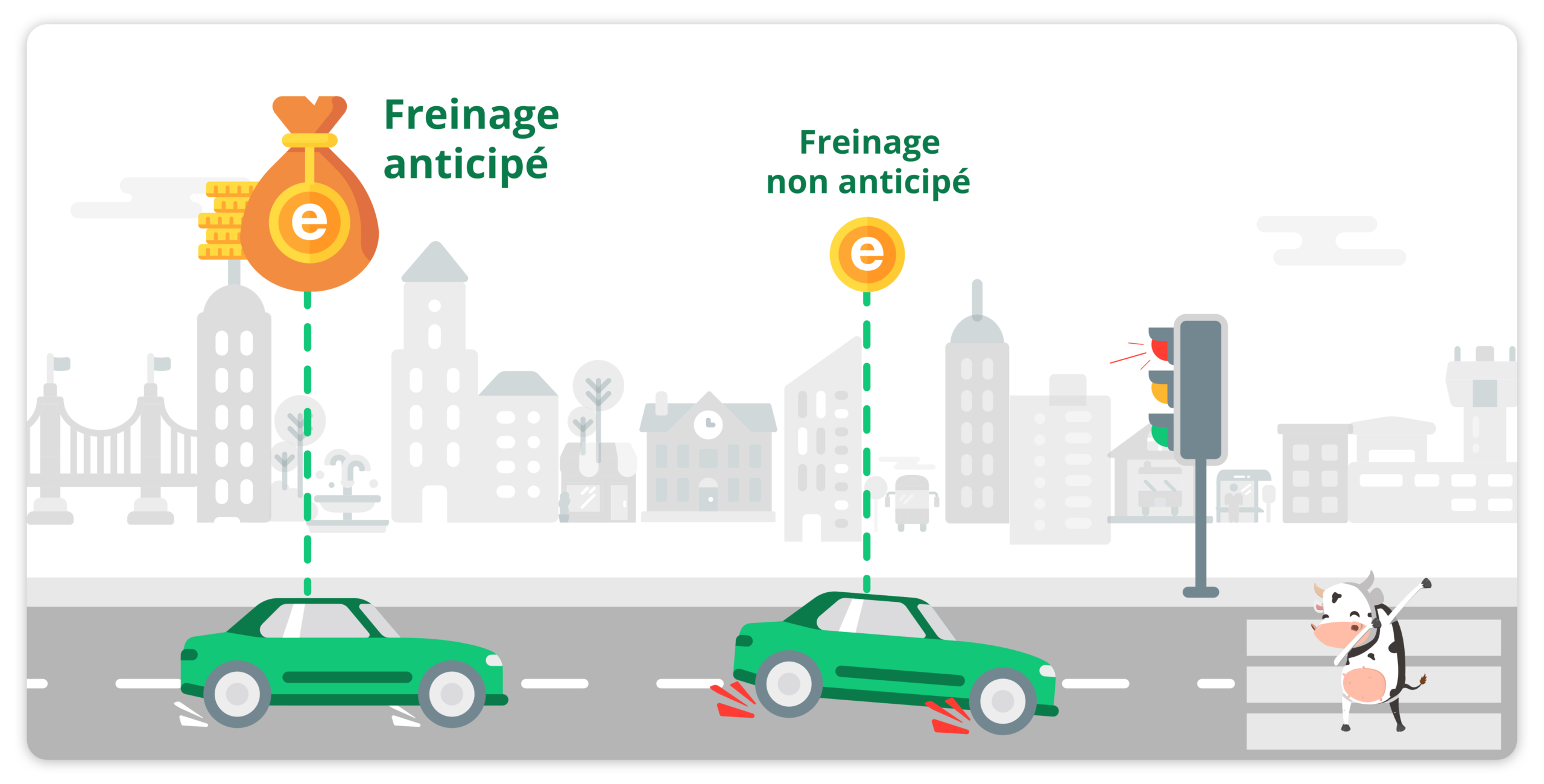 Braking: the smoother and more controlled your braking, the more XP and eCoins you will earn. The rewards and trophies are yours. Here's to you rewards and trophies
Do not rush, choose a slow and cautious acceleration, you will reap even more XP and reduce your risk of accidents.