Challenges for your fleet
Engage and reward your employees for their responsible driving
Offer to your company's drivers (fleet of company or service vehicles, personal vehicles, commuting) to participate in a private challenge that rewards their efforts for better driving. Each participant receives a code which allows him to join the private challenge offered by his employer.

Increase the purchasing power of your employees
Help your employees control their auto costs and gain purchasing power. A reduction in fuel consumption of up to 40% / year and access to more than € 1,000 in discounts on the rewards area.

Complete your Enterprise Mobility Plan
Add an effective and measurable device to your Mobility Plan (obligations linked to article 51 of the french law on energy transition). Responsible driving challenges complement eco-driving training initiatives by providing a tool for measuring their effectiveness.

Reduce your carbon footprint
Measure the real impact of the use of your vehicles on the carbon contribution. Complete the theoretical emission data per vehicle with actual data measured over a reference period.

Motivate and stimulate your drivers
Give your employees the choice to freely join the program. The principle of reward naturally acts on the motivation of the individual and the emulation of the group. Virtual competitions retain and stimulate the efforts of participants.

Reduce your costs
Reduce the operating costs of your fleet. Fuel, insurance, maintenance: these expense items are optimized thanks to the adoption of Zen and peaceful driving. Less fuel consumption, less wear and tear, fewer accidents.

Optimize the maintenance of your fleet
Refine the management of maintenance plans by analyzing the actual use of vehicles. Distinguish between maintenance needs based on intensity of use rather than mileage.

Increase your attractiveness
Show your CSR commitment. By improving the impact of travel, your company acts in favor of sustainable development. We certify it with our UNFCC label. Improve your employer brand, attract and retain your employees on sustainable values.

Protect the safety of your employees
The principle of Zen driving is anticipation which naturally reduces road risk. Fewer accidents also means less unavailability of your employees and a reduction in the accident contribution to insurance funds.

Analyze and control automotive uses
Compile and aggregate the driving data of your fleet and feed your management program.
Manage fleet Leasing/Rental contracts as accurately as possible and anticipate needs and costs.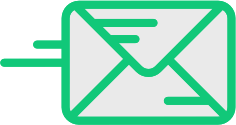 "I'm interested, I want to know more"
We work in partnership with players in corporate mobility.
Their offers are complementary to ours and can complete your system. Feel free to contact them.