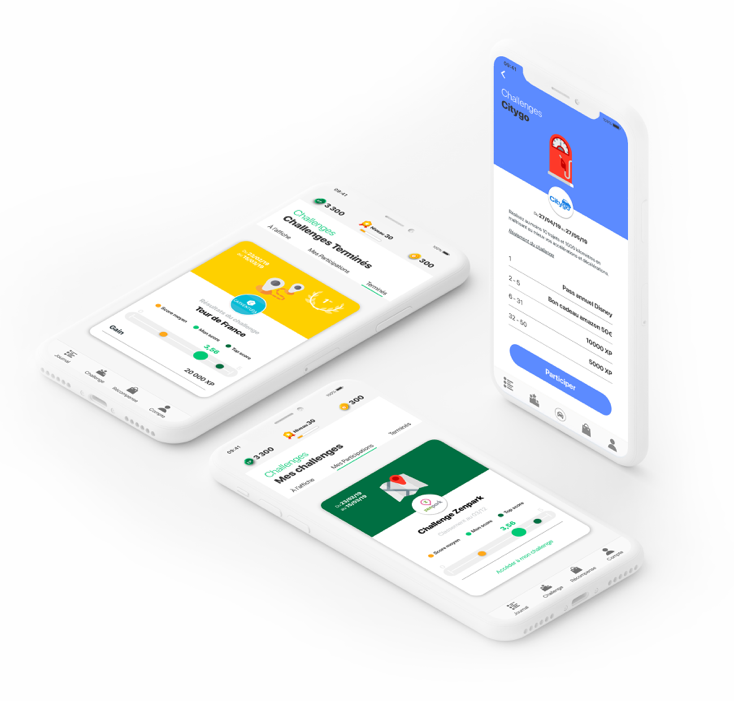 Stand out

among the best drivers 🏆.


Does your company offer products and services for motorists and / or have a fleet of vehicles for its employees?

Associate your brand and your commitment to the planet by sponsoring an eiver driving challenge.
Select the target population and send them your message.

Thanks to eiver, motivate your customers and employees to reduce their impact and increase your reputation. Organize your own driving "Challenges", reward and celebrate the best, spread your messages, increase your customer base, improve your reputation and reduce your impact.
eiver is eligible for a CSR approach!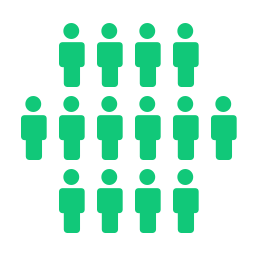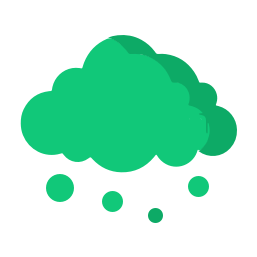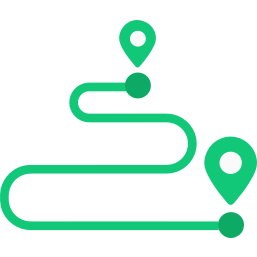 See the 3 offers proposed
Company
Private challenge accessible by a unique code from the application to reward your customers or employees.
Frais de setup : 1000 €

Creation and categorization of the challenge

Graphic and editorial design

Timeline card at the start and at the end of the challenge

User support (In app & Email) (9 a.m. – 5 p.m.) (Maximum 20 tickets)

Challenge participation reminder notification

Responsible driving mail tips

Personalized mail to the winners and to all participants

XP reward

rewards included (value 150 €)

Rewards management (Sourcing)

Export of aggregated and anonymous data: Number of registrations, Number of rides made, Frequency of journeys, Number of points won, Travel time, Total or average distance of rides, Total or average duration of journeys, Distribution of travel time by driving profile, Estimated fuel and CO2 consumption, Driving safety index
Notoriety
Talk to the whole eiver community to raise awareness or promote a product or service.
Creation and categorization of the challenge

Graphic and editorial design

Timeline card for start and end of challenge, insert in challenge results newsletter.

Graphic design and editorial promotional materials

In-app promotional offer, clickable link

Relay in social networks (Facebook & Instagram)

Push notification of challenge announcement (in addition to the timeline)

Mail announcing the results of the challenge

post on the eiver blog (optional)

Exclusivity (no other competing offers for the duration of the challenge)

User support (In app & Email) (9 a.m. – 5 p.m.) (Maximum 20 tickets)

XP reward

Management of endowments (Sourcing)

Export of aggregated and anonymous data: Number of registrations, Number of rides made, rides frequency, Number of XP earned

Possibility of integrating partner tracked links: In-app promotional offer and consultation of the partner site
Acquisition
Speak to a targeted and qualified community to acquire new customers
Creation and categorization of the challenge

Graphic and editorial design

Timeline card for start and end of challenge, insert in challenge results newsletter.

Graphic design and editorial promotional materials

In-app promotional offer, clickable link

Relay in social networks (Facebook & Instagram)

Push notification of challenge announcement (in addition to the timeline)

Mail announcing the results of the challenge

post on the eiver blog (optional)

Exclusivity (no other competing offers for the duration of the challenge)

Advertising campaign (FB + Google + Instagram Ads)

User support (In app & Email) (9 a.m. – 5 p.m.) (Maximum 20 tickets)

XP reward

Management of endowments (Sourcing)

Export of aggregated and anonymous data: Number of registrations, Number of rides made, rides frequency, Number of XP earned

Possibility of integrating partner tracked links: In-app promotional offer and consultation of the partner site