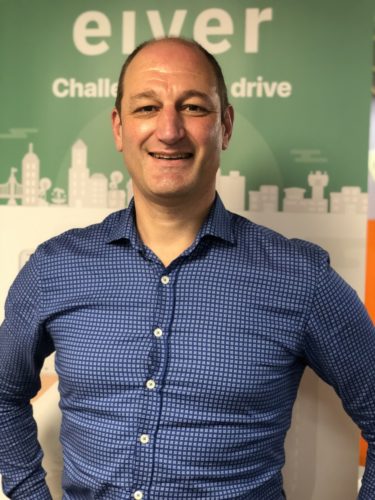 Hello everyone, I'm Christophe, co-founder and CEO of eiver. I'm speaking directly to you following an incident that affected the application. If you tried to use eiver last week, you probably realized that there was a small problem. Indeed, a mega-bug fell on us, and I wanted to come back on this incident to explain you in detail what happened.
As you know, the eiver app captures your driving data, records your accelerations and decelerations and translates them into reward values for safe and responsible driving, in the form of experience points, stars, levels, trophies and virtual currency (eCoins).
All this can only work with 3 main ingredients:
1 sensor : it's your smartphone
servers: these are computers that receive the information provided by your smartphone and make all the calculations.
a secure and encrypted connection that guarantees your anonymity and confidentiality.
This secure connection is made possible by the encryption of the transmitted data thanks to a certificate, which is a kind of computer authorization that allows to authenticate the sender and the receiver of the information. This certificate has a more or less long validity and must be renewed regularly. It expired last week and we missed the date …. by only a few hours but still.
As soon as this certificate is no longer valid, the connection with our servers was no longer possible. That's why you found eiver completely empty, even if you were logged in with your account. It was not possible to view the event log, the challenge area or the reward area. You couldn't even register a new trip.
Nous nous précipitons pour renouveler ce certificat et relançons le service en quelques minutes seulement et là, nouveau coup dur : les serveurs ne se reconnectent pas. Nous décidons alors de demander de l'aide à notre hébergeur et soumettons notre cas à leur équipe support. Et là, on se rend compte que le problème est bien plus grave que nous imaginions. En effet, il semble que beaucoup d'entreprises ont le même problème et qu'ils sont en train de le corriger pour tous leurs clients….
We had to wait another 3 days for the problem to be resolved. Service has been finally restored Friday morning at 9:40am, after we retested everything. You have regained access to all your content, routes, challenge entries, discount coupons, and XPs and levels.
I don't hide the fact that it was a very tense week and I want to apologize on behalf of our team for the big log that got in the way. We have decided to migrate our web service to a platform that is easier to administer and manage on a daily basis and that will also allow us to offer you new services in the fall.
Of course, the current challenges are extended so that each of you can benefit from them.
Thank you very much for your understanding and for your kindness. We are at your disposal on help@eiver.coif you have any question or remark. If you want to continue to support and encourage us to bring you more and more service and help reduce your automotive impact on a daily basis, do not hesitate to put us ⭐️⭐️⭐️⭐️⭐️ on AppStore or GooglePlay. Have a nice trip to everyone.
Christophe – co founder of eiver.